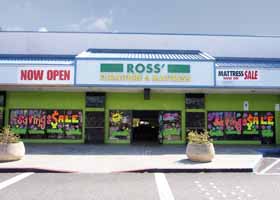 For Furniture & Matresses
Call the Dillingham Store at:
(808) 841-7331

Our newest store in the Dillingham Plaza has the largest selection of furniture and mattresses. We have new and quality hotel furniture, dining sets, bunk beds, sofas, rattan sets and MLilly mattresses.
Located at 1505 Dillingham Blvd.
Monday-Saturday: 8:00 AM to 6:00 PM Sunday: 9:00 AM to 5:00 PM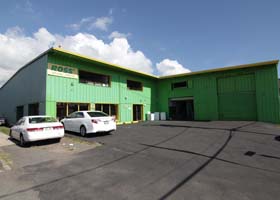 For Appliances
Call Mokauea
(808) 841-7336

Headquarters and the original home of Ross' Appliance and the Green Bed Company. Factory location for remanufactured appliances and mattresses sold here.
401 Mokauea St. (one block mauka of Nimitz)
Monday-Saturday: 8:00 AM to 6:00 PM Sunday: 9:00 AM to 5:00 PM